Hi all,
I found a new day job! While this is good news for my wallet, it means I'll have a lot less time for F-Droid in general, and also for #twif. Therefore, TWIF needs your help more than ever.
First of all, I can't go digging for changelogs anymore. If an app doesn't have a changelog entry in F-Droid itself, I'm going to skip over it without a second thought.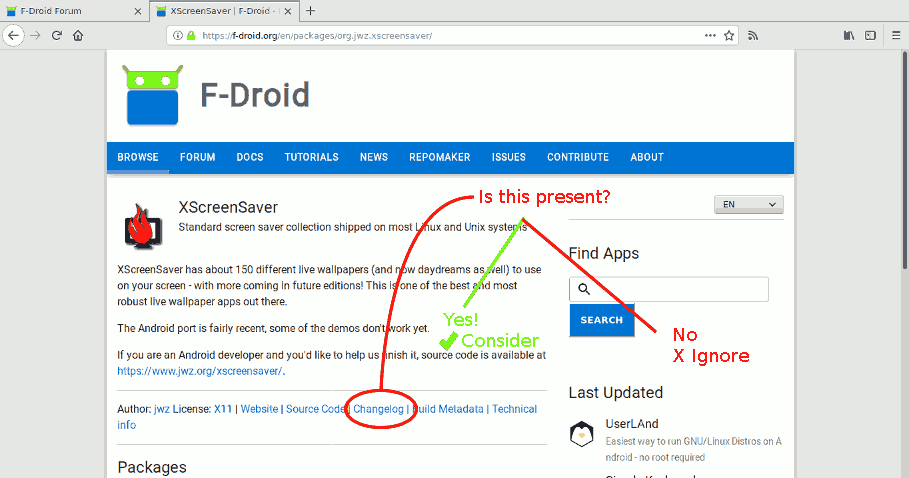 How you can help: There are plenty of apps which have changelogs, but we don't have a link to them in F-Droid. You can add it by submitting a Merge Request on https://gitlab.com/fdroid/fdroiddata (ideally), or if you think that is too hard, open an issue, and say which app has changelogs, where.
The second thing is that I won't have time to closely watch F-Droid activity anymore, let alone what happens in F-Droid's "orbit". I need you even more than ever to send in tips, or even help co-author part of TWIF, for example by sending in complete news items. Let me know if you want to help!
That's it for now. Thanks to those who already sent in tips, correction and suggestions. They help!