Fastlane full-description.txt incorrectly parsed?
In the latest round of updates F-Droid picked up the fastlane files I'd added to my app:
https://f-droid.org/packages/com.nononsenseapps.feeder/
I copied the text from the description in the fdroiddata repo and put it in the suitable fastlane file
It used to be rendered OK in F-Droid but now looks like: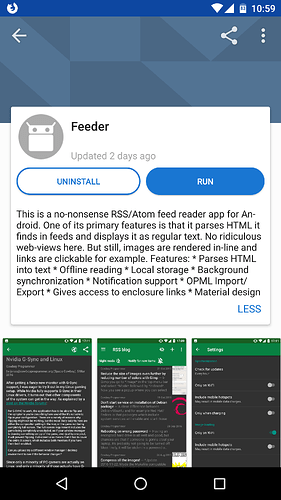 as you can see, all newlines have been stripped from the text which makes it completely unreadable.
Is this a bug with the fastlane description parsing or can I update the file to prevent this?
Icon not shown?
As you can also see in the image above, F-Droid fails to show the icon for my app. F-Droid showed the icon correctly before going 1.0. Note that the icon failed to display once F-Droid went 1.0 and before I added the fastlane files.