So I am on tachiyomi version 13.6. On fdroid site tachiyomi is still on 13.6. on fdroid app the lastest version is 13.6. but fdroid app still say there is a update available. When i click update, it downloads ~28MB which is unusual for tachiyomi app. The Version fdroid app download is 14.1.
Update install fails everytime.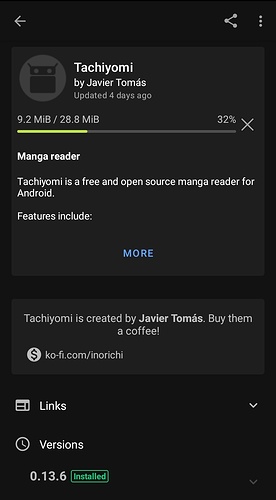 Update fails everytime.
Sorry for bad English.
Also why tachiyomi devs doesn't support fdroid officially?