Hi,
I have built a private fdroid repo to host an app I am building and I can install the app via this.
I want to be able to switch between versions once installed (both "upgrade" and "downgrade").
This works when just installing the app from the filesystem. I believe this is because all versions of the app I am building are the same even though the package name/info shows the "correct" version.
In my repo I can see both versions but cannot install the other (as I assume fdroid is preventing this??)
Are there any suggestions to work around this or would my best bet be to try and change the fdroid code??
See below for what I mean - I was hoping to be able to switch between these two versions: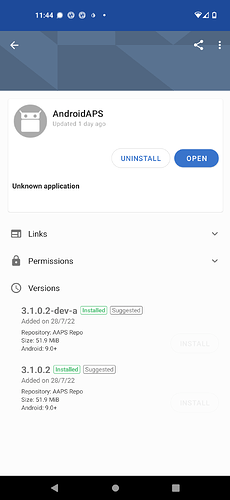 Thanks in advance!