On Riot.im application page, links are shown in raw HTML tag (i.e. <a></a>) whereas, on wiki page links are properly shown.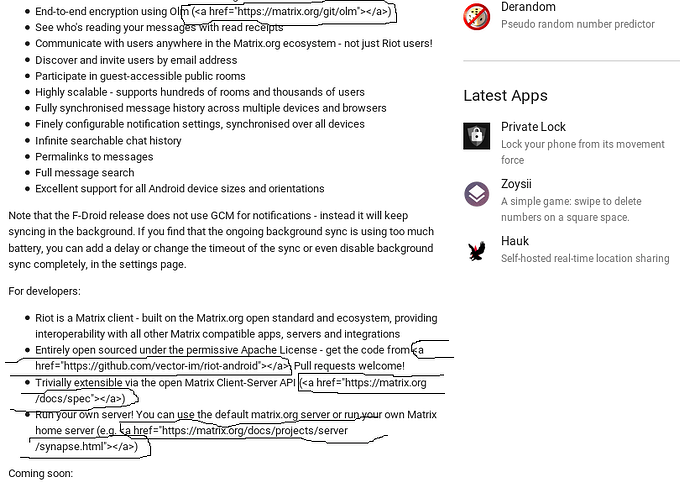 see: underlined lines in the above image.
I checked the metadata content on Gitlab for Riot.im application there links are in <a></a> HTML tag. Seems like this problem happens at the time of translating wiki to application page.