Fdroid Apps list / descriptions are displaying a ton of Chinese text (in some cases more then English - my preferred language).
For example clicking on AntennaPod app shows mostly Chinese text, which I cant read.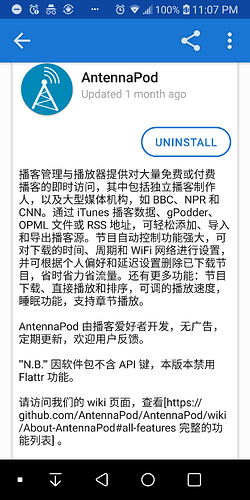 There doesn't seem to be a setting in F-droid to turn this off.
My Android phone is set for English as main language, Hong Kong Cantonese as a secondary (for verbal to text translation).
Anyone know what's going on & how to fix this?
Thanks!