Nekogram developer opened the merge request today.

I have had recent issues with the team. Their app has lots of trackers and when questioned they kept deleting the issues raised and kept blocking people who raised it. Like I was blocked on their Git as well for raising issues.
I had raised issue #30 which they deleted and blocked me. I had responded on #24 and they deleted that as well. Almost all of their issues are deleted and I am sure almost all of them are related to privacy breaches. See few attached snaps to realize that issues were no longer located and then how I was blocked on their Git.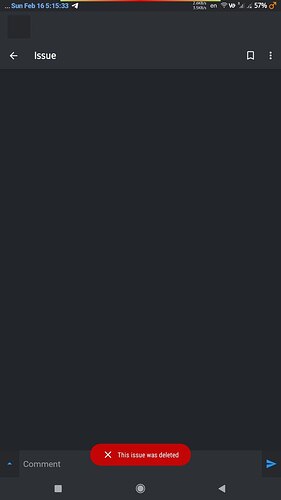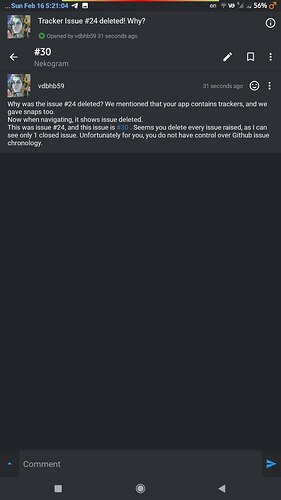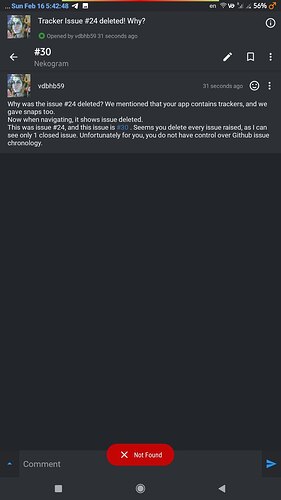 Please do let me know if anything other detail is needed.
I know the developer has created a FOSS Git, but my concern is, why to track on personal and private stuff? Foogle and others are breaching every day anyways.