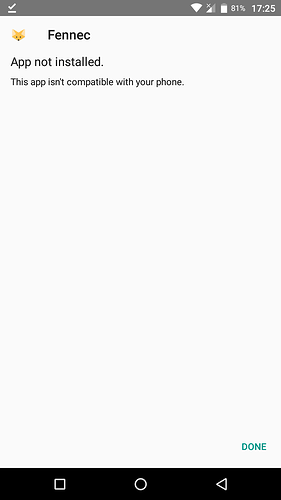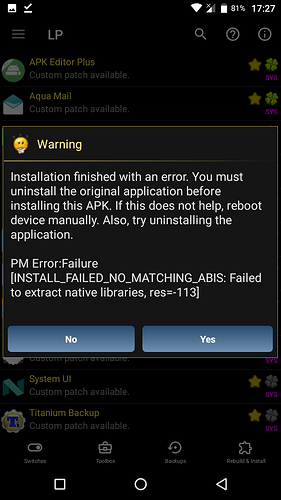 Cant install latest FDroid Fennec on Fly FS526 Power Plus 2.
Default installer tell me about incompatibility.
So you install F-Droid Client - update index - go to Fennec - try to install and it does that?
I hope you are not downloading APKs from the website… else you'd need to know what architecture your CPU is and which APK for that one you need. See… the Client already does that for you

This topic was automatically closed 60 days after the last reply. New replies are no longer allowed.