hi all, in F-droid 1.11, below what I see in the Categories tab, I feel this menu could be improved: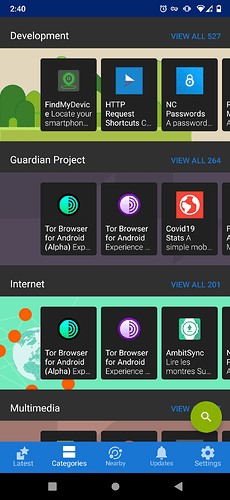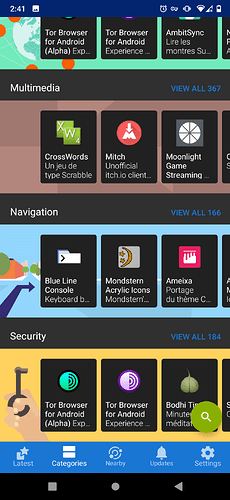 Tor browser appears 6 times in first results !
Guardian Project category contains hundreds of unrelated apps, e.g. games …
Guardian Project apps are included in Internet and Security, therefore I feel this category is un-necessary
Half of the apps in Multimedia category are games, so I would find relevant to see a Games category.