I'm a new F-Droid user testing the functionality of going non-Googled. Running a RR Q without Gapps with F-Droid repo as my only repo. I was liking it, and learning more. I went and saw this in the Wiki. I liked it.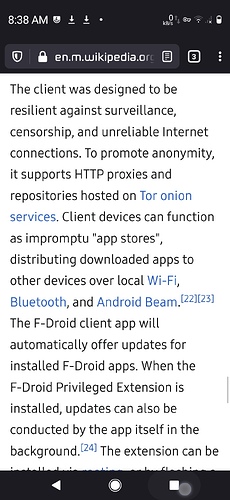 But then I saw this and now I'm discouraged.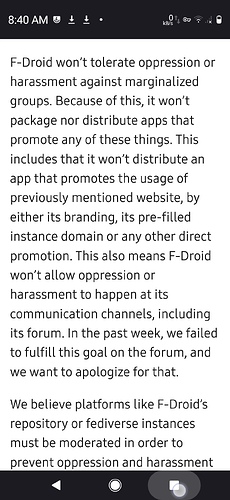 I don't agree with hate-speech either, but I, even more, don't agree with online censorship. If I have to choose between Google tracking or my apps being censored by someone else's opinion, I'll just install Gapps. I didn't expect this of F-Droid because I thought that Open Source and anti-censorship were on the same team and it even says in your wiki that you're against censorship as seen in my 1st screenshot. Which is it? Are you or are you not against censorship and why not give the option whether to have our apps censored or not in the F-Droid Settings? If open source is about freedom, why did you remove ours with censorship?