While I'm here I should probably talk about the story of this"new" icon for Editor.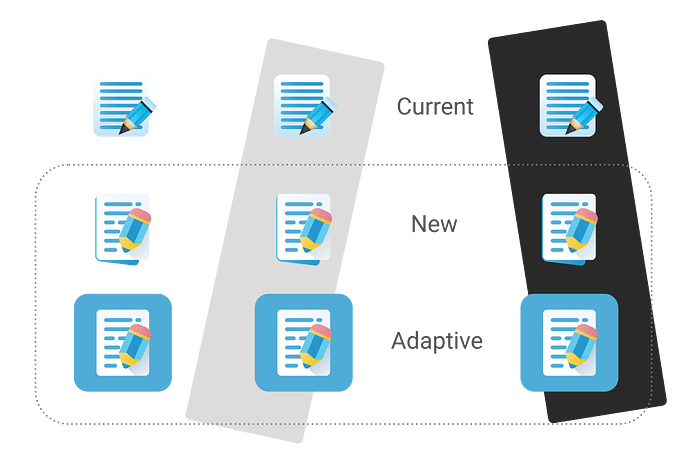 About 18 months ago I opened an issue on Github and proposed it. It got a bit of interest from a couple people.
Billthefarmer said he doesn't tend to upgrade icons but if someone were to implement it he will likely put it through.
The entire ticket has disappeared, which is strange to me, I thought that tickets stayed on Github forever… I saw it up six months ago. Bill had simply closed it. A couple of people on Github were passionate about it.
My account at Github doesn't work anymore, I try to login and it treats me as spam for no reason. I just cbf with github anymore.
If anyone is interested I'll upload or email the svg, or drop it in a (non-GAFAM) dropbox or something.
Can modify it too if you have a bright idea.