When @Bubu created the Mastodon account for F-Droid, he also introduced me to the fediverse which instantly astonished me with these many servers federating together and creating this amazing community of people and software. Since then, I thought about how we can link F-Droid even more with it and wrote down my idea today: fdroidpub.
fdroidpub makes F-Droid repositories accessible on the fediverse by publishing events like new and updated packages as posts under packages' accounts. By using the comments of packages' latest posts on the website and in the client, this makes packages commentable and produces opt-in statistics about the popularity of an package with indicators like the amount of following users.
As the readme states, this is still only a rough idea and there isn't any code yet. With this topic, I want to open a discussion about this idea and hear what other people think about it. You can also open an issue in the project's issue tracker if you feel more comfortable with it.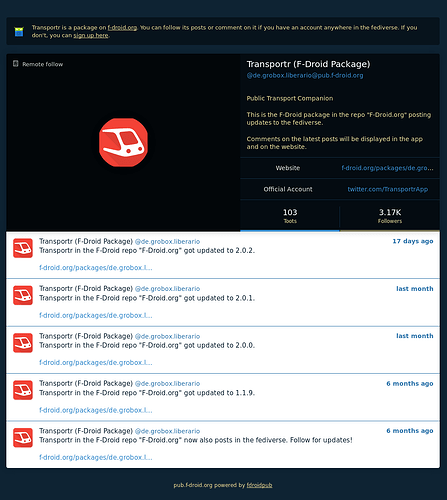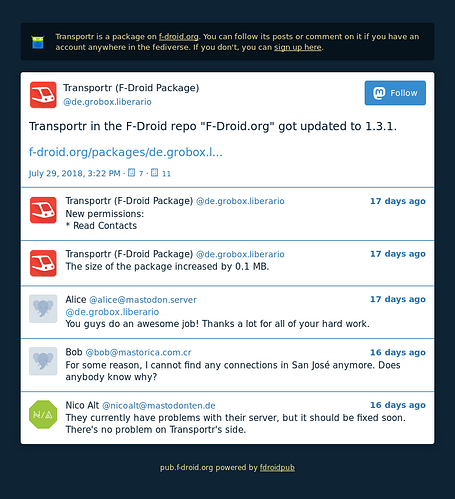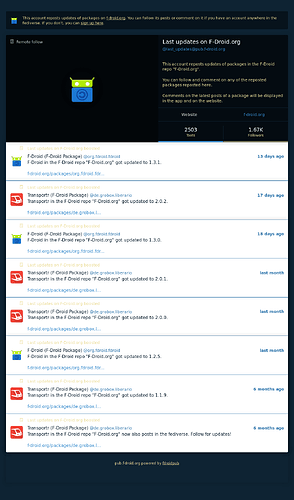 Implementing this would close the issue for using Discourse for commenting.